2019 is an exciting year for Sportsworld clients, with a new and improved Wimbledon hospitality offering. Since 1992, we have delivered award winning hospitality at The Championships, Wimbledon at our renowned facility, The Fairway Village. In 2018, after 26 years, we said goodbye to the Fairway Village for a new and exciting offering. This year at Wimbledon our clients can choose from three facilities, including one brand new venue. Have a look at the new package offerings below. Tennis hospitality has never been more exciting than at Wimbledon in 2019.
The Lawn is an offsite facility, located just a short walk to Centre Court and Gate 5. This spacious facility offers a first-class hospitality experience in a relaxing atmosphere. Throughout the day you can soak up the glorious sunshine in the garden, whilst sipping luxurious cocktails before play commences.
The Lawn – Player's Table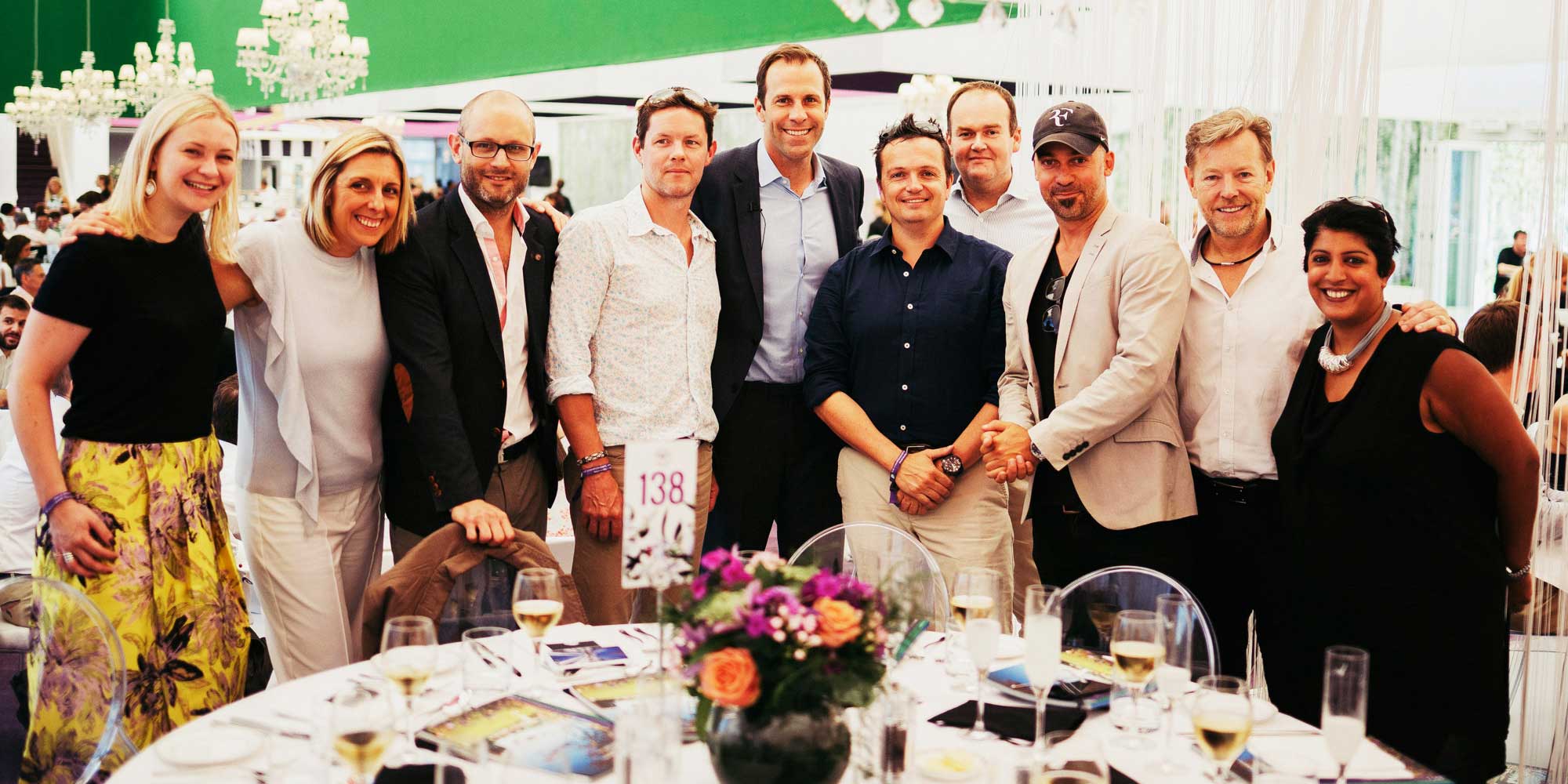 The Players' Tables is an additional option within The Lawn, perfect for groups of 10-12 guests. Set in a semi-private booth, you will have the opportunity to meet and speak with a tennis celebrity, whilst being treated to a fine dining experience.
The Lawn – Private Dining
The Private Dining option in The Lawn is the perfect option for groups with 40-60 guests. This facility offers a unique opportunity for board meetings or corporate events. Unlike any other hospitality offering at Wimbledon, the space can be tailored to suit your exact requirements.
Brand new for 2019, the Rosewater Pavilion is the latest addition to the Wimbledon hospitality offering. As an onsite facility with a stunning landscaped garden set against the backdrop of an ivy-clad building, the Rosewater Pavilion has been designed to capture the atmosphere of tennis in an English garden.
Rosewater Pavilion – Private Dining
Rosewater Pavilion Private Dining, catering for 24+ guests, is the perfect package for corporates or individuals looking for a large private space for board meetings, presentations or private parties. With your own private terrace within the grounds, you and your guests can truly soak up the Wimbledon experience in style.
The Skyview Suites are the most luxurious Wimbledon Hospitality facility. Located in Centre Court, the Skyview Suites cater for 10 or 20 guests with a spacious private balcony. You'll benefit from a concierge service, a chauffeur, and a personal hostess who will be on hand to ensure every detail is covered for an unforgettable hospitality experience.