Get on the list of exclusives
It's time to get serious about your company's corporate hospitality engagements. The specialists at Sportsworld have put together this handy list of tips for choosing the right activity for your clients and colleagues. What do you want to achieve and why? Why is...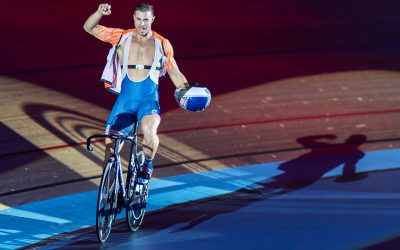 Six Day racing is quite unlike any other cycling format, bringing together high-octane action on the track with sport's biggest party in the stands. While global stars battle it out for glory over six consecutive nights in the velodrome, spectators can enjoy the...
CORPORATE HOSPITALITY
---
With over 35 years' experience in creating, delivering and managing world class events Sportsworld has earned an international reputation as one of the UK's leading corporate hospitality, events management and sponsor services providers.
As an approved partner for a wide portfolio of events, including , Six Day London, we do not simply deliver solutions around sports corporate hospitality. We also regularly create a range of bespoke solutions which includes everything from conferences and meetings to gala dinners and incentive trips to name but a few.
Driven by a strong professional impulse, our experienced corporate hospitality, bespoke events and sponsor services teams are dedicated to going above and beyond in delivering dynamic solutions. Listening to a client's brief and absorbing their brand, design and sponsorship essentials is second nature while a talent for sourcing ideas and options however complicated, gives us an edge in turning a routine package into an extraordinary experience for our clients.

Sportsworld is a member of Travelopia Group of companies. Sportsworld Group Limited Registered in England No. 1663571.
Sportsworld is the trading name of Sportsworld Group Limted. Registered office: Sportsworld, Origin One, 108 High Street, Crawley, West Sussex, RH10 1BD. Sportsworld Group Ltd. All Rights Reserved. Sportsworld® is a registered trademark of Sportsworld Group Ltd.
Some images © Getty Images
---
ABOUT
CONTACT
T&C
LEGAL
SUSTAINABILITY
---

Sportsworld is a member of Travelopia Group of companies. Sportsworld Group Limited Registered in England No. 1663571.
Sportsworld is the trading name of Sportsworld Group Limted. Registered office: Sportsworld, Origin One, 108 High Street, Crawley, West Sussex, RH10 1BD. Sportsworld Group Ltd. All Rights Reserved. Sportsworld® is a registered trademark of Sportsworld Group Ltd.
Some images © Getty Images