Get on the list of exclusives
Get on the list of exclusives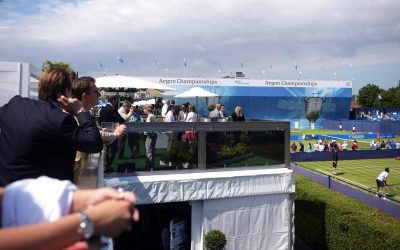 Roof Garden hospitality facility at Fever Tree ChampionshipsThe twin pillars of successful business relationships are widely believed to be competence and warmth. Some may have forgotten this and to be honest it is easy to see why in the modern digital age. We have...
The ATP World Tour Finals being played at the O2 in November Corporate hospitality, or the entertaining of clients (or perhaps staff), allows you to forge strong working relationships and reward employees – all in a day's work! You can entertain at a great event and...
RUGBY HOSPITALITY
---
Rugby Hospitality should be the top of everyone's event list, whether entertaining clients or friends or family.
With Six Nations hospitality and tickets available, as well as the biggest events in the domestic rugby, you can enjoy our selection of rugby hospitality packages in style.
Sportsworld are Official Partners to
Sportsworld Holdings International, company number 11689010, is the parent and 100% owner of Sportsworld Group Limited, Company Number 01663571, ATOL 2336 and ABTA, and Sportsworld Events LTD, Company number 11810318.
Registered Office: Rosedale Studios, Rosedale Road, Richmond, London TW9 2SX - VAT 01663571.
Some images © Getty Images
Flights-inclusive packages sold on this website are financially protected by the ATOL scheme. But ATOL and ABTA protection does not apply to all packages, more specifically to none travel related products and UK hospitality. Sportsworld will provide you with information on the protection that applies to the service and products you book. All ATOL protected bookings will receive an ATOL Certificate prior to travel, which only covers the named persons on the certificate. Please see our booking conditions for more information, or for more information about financial protection and the ATOL Certficate got to: www.caa.co.uk