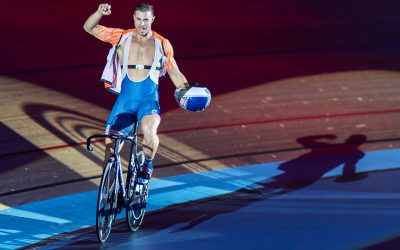 Six Day racing is quite unlike any other cycling format, bringing together high-octane action on the track with sport's biggest party in the stands. While global stars battle it out for glory over six consecutive nights in the velodrome, spectators can enjoy the...
The P&P World Cycling Revival has been revealed to an audience in London, with the event being billed as the greatest celebration of the bicycle the world has ever seen. The World Cycling Revival, held 14th-16th June 2018, will be a high-end heritage sporting, music...
GOLF HOSPITALITY
---
Enjoy the most prestigious golfing championships with Sportsworld. Experience VIP hospitality at The Open or take a trip to the US Masters in August. Whether you're looking to enjoy golf hospitality in the UK or abroad Sportsworld can organise a package to suit your requirements.
Alternatively if you're looking for your very own corporate golf day don't hesitate to get in touch. We have relationships at a number of leading venues and can work with you to deliver the perfect corporate golf experience.

Sportsworld is a member of Travelopia Group of companies. Sportsworld Group Limited Registered in England No. 1663571.
Sportsworld is the trading name of Sportsworld Group Limted. Registered office: Sportsworld, Origin One, 108 High Street, Crawley, West Sussex, RH10 1BD. Sportsworld Group Ltd. All Rights Reserved. Sportsworld® is a registered trademark of Sportsworld Group Ltd.
Some images © Getty Images
---
ABOUT
CONTACT
T&C
LEGAL
SUSTAINABILITY
---

Sportsworld is a member of Travelopia Group of companies. Sportsworld Group Limited Registered in England No. 1663571.
Sportsworld is the trading name of Sportsworld Group Limted. Registered office: Sportsworld, Origin One, 108 High Street, Crawley, West Sussex, RH10 1BD. Sportsworld Group Ltd. All Rights Reserved. Sportsworld® is a registered trademark of Sportsworld Group Ltd.
Some images © Getty Images