ATP World Tour Finals Hospitality
11th Nov – 18th Nov 2018
---
Be a part of the grand finale of the 2018 professional tennis season with  the ATP World Tour Finals Hospitality packages.
Generating record-breaking crowds, a unique atmosphere and a huge worldwide TV audience, the ATP World Tour Finals has become an unmissable event in the global sports calendar. Global superstars will battle it out throughout the year to qualify for this prestigious season-ending showdown – where only the world's best eight singles players and doubles teams will compete.
With a range of VIP suites and lounges to take advantage of, the ATP World Tour Finales is an experience that will last a lifetime.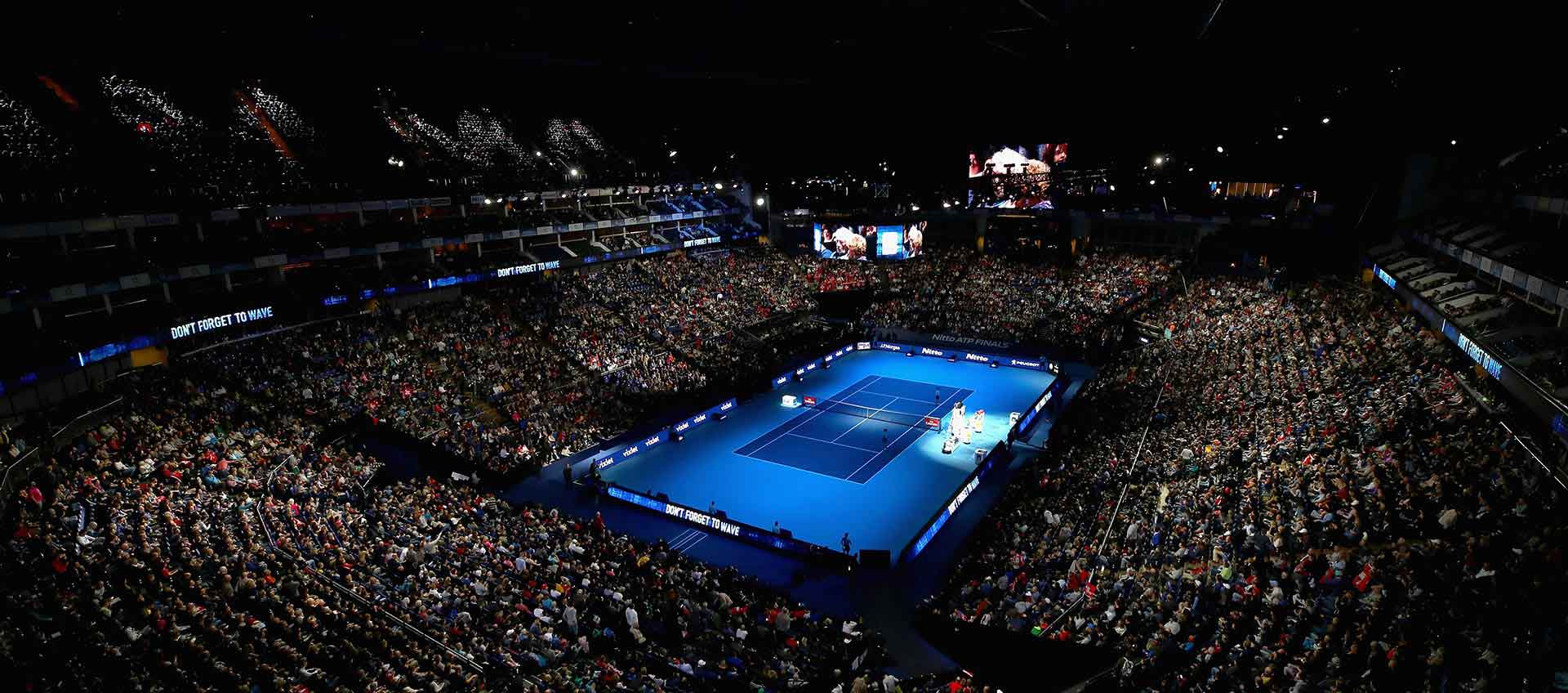 TRAVEL AWARE - STAY SAFE & HEALTHY ABROAD

The Foreign & Commonwealth Office and the NHS have up-to-date advice on staying safe and healthy abroad. For more on security, local laws, plus passport and visa information, see https://travelaware.campaign.gov.uk.

 

Keep informed of current travel health news by visiting www.fitfortravel.nhs.uk For further information, please visit our Travel Advice page. The advice can change so check regularly for updates.

 
Sportsworld is a member of Travelopia Group of companies. Sportsworld Group Limited Registered in England No. 1663571.
Sportsworld is the trading name of Sportsworld Group Limted. Registered office: Sportsworld, Origin One, 108 High Street, Crawley, West Sussex, RH10 1BD. Sportsworld Group Ltd. All Rights Reserved. Sportsworld® is a registered trademark of Sportsworld Group Ltd.
Some images © Getty Images
---
ABOUT
CONTACT
T&C
LEGAL
SUSTAINABILITY
---

Sportsworld is a member of Travelopia Group of companies. Sportsworld Group Limited Registered in England No. 1663571.
Sportsworld is the trading name of Sportsworld Group Limted. Registered office: Sportsworld, Origin One, 108 High Street, Crawley, West Sussex, RH10 1BD. Sportsworld Group Ltd. All Rights Reserved. Sportsworld® is a registered trademark of Sportsworld Group Ltd.
Some images © Getty Images