The twin pillars of successful business relationships are widely believed to be competence and warmth. Some may have forgotten this and to be honest it is easy to see why in the modern digital age. We have been lured into a false sense of security, believing that it easy to keep clients in the virtual realm. The truth is far from it.
Technology has failed to change one basic aspect of business: people do business with people. Even if modern communications are largely confined to online dialogue, values such as bonding and trust are still central, meaning you must show your human side as an organisation.
One of the best ways to achieve this is with strategically developed corporate hospitality. What better way to show warmth than to provide clients and potential clients with enjoyable experiences? In a relaxed and semi-informal setting, to network and establish strong interpersonal links.
That's just the start of the advantages and methodology of opting for a hospitality event.
Strengthen existing relationships
Corporate hospitality that gets positive outcomes can't simply be "thrown together". Nor can it rely on jolly junkets. It's about creating time and opportunities to meet with stakeholders to develop healthy business relationships.
This starts with having a clear idea of your strategic aims, and the best ways that corporate hospitality can achieve them.
For example, is the focus on creating face-to-face time with key accounts, to check in and re-establish a rapport? Or, do you need a luxury element, to help clients to feel valued in order to support contract retention?
Creating the right corporate opportunities to match your business aims helps to establish the passive messages you're trying to deliver, as well as creating valuable networking time. You have a platform to show your organisation as innovative, creative or ambitious. You can demonstrate attention to detail, superb management skills and approachability, made all the more memorable by a fun setting and a great experience.
Meet new clients
Need a high impact way to attract new sales? Corporate hospitality can be the lynchpin of effective marketing strategies.
Of course, new clients want to see facts, figures and business acumen before they do business with you. However, there's a good chance they also want a demonstration that you value their custom, and evidence that you are easy to work with. This is why the phrase customer experience has become more common.
Inviting prospective clients to a corporate hospitality event provides the ideal opportunity to show how effortless and productive your working relationship will be.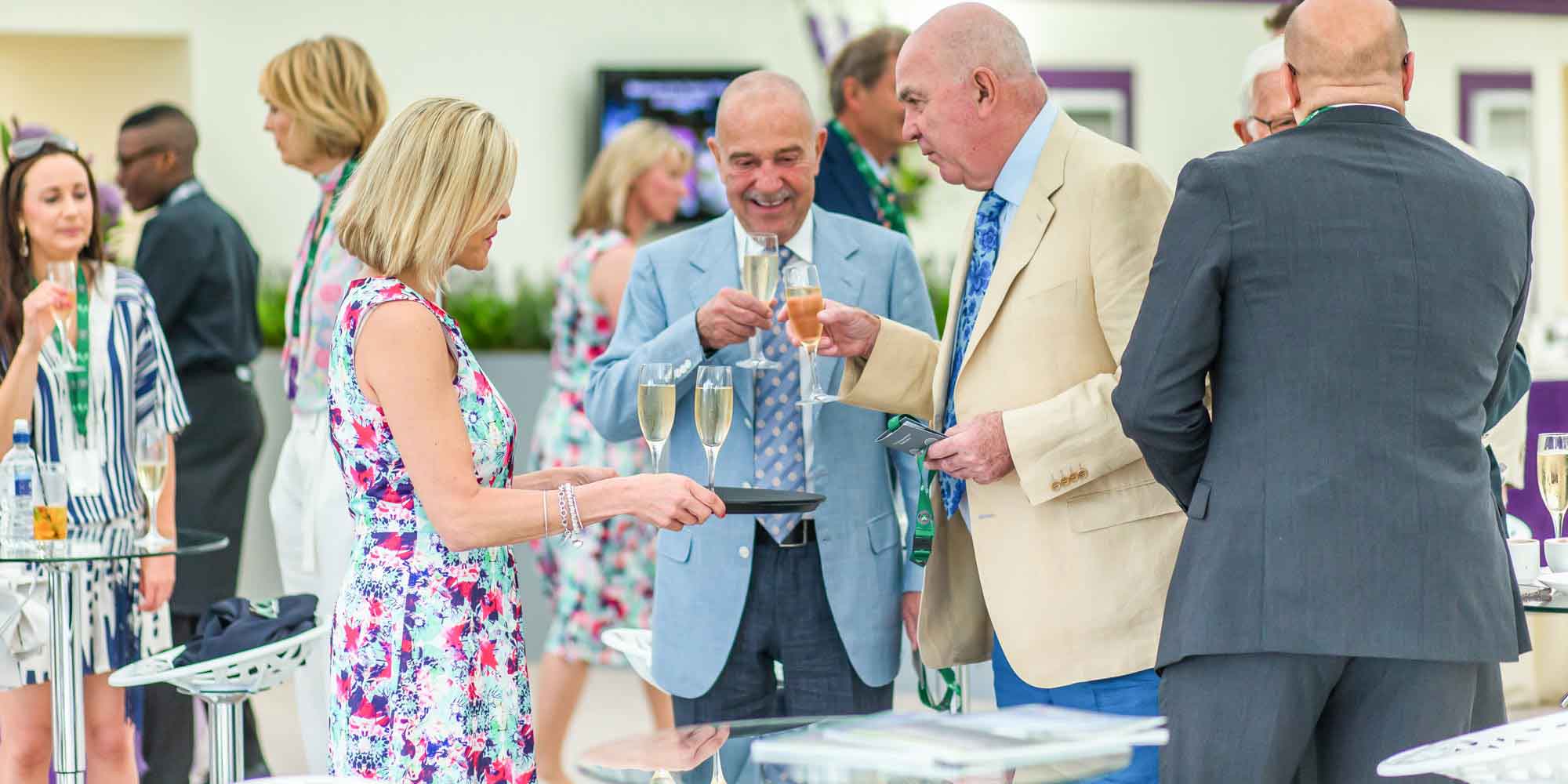 Reward staff
Much has been written on the best ways to engage and motivate modern workforces. One of the central themes is that you need leaders, rather than managers. Leaders understand the value of emotional intelligence and build intuitive and empathetic relationships with staff.
Undoubtedly, modern business leadership also relies on recognising and rewarding loyalty and hard work. Greater productivity comes from happy, well-motivated teams who feel that their contribution is recognised. This is another reason why focused and properly planned hospitality events make great commercial sense. They are ideal to incentivise and reward your workforce.
Product Launches or Board Meetings
To remain competitive in the technological age, you don't just need gadgets and gizmos. You need opportunities to promote products that grab and hold attention. Think about it. How much more impressive would your product launch (or bid to the Board) be if the backdrop was memorable?
Sportsworld have help several top brands with board meetings and product launches at some of sporting's most iconic events, creating an unforgettable platform for our clients, including a product launch for Google Cloud at Wimbledon in 2018.
Benifits of corporate hospitality with Sportsworld
When it comes to corporate hospitality, if it's worth doing, it's worth doing right
A well-organised VIP package at major sporting or cultural events is likely to appeal to a far greater range of interests and preferences. By purchasing a VIP corporate package for one of the UK's biggest events, clients of all ages and types are unlikely to refuse!
How do we know? Because we have been successfully delivering world class hospitality packages for 40 years, including securing a commercial presence at major sporting events covering sectors as diverse as tennis, cycling, football and motorsports.
To see for yourself what doors we can open for you and your guests – and the substantial competitive advantage – sign up to our newsletter for details of corporate events in the UK. Feel free to also give us a call, for a no obligation chat about corporate hospitality packages that bring tangible business benefits.
Corporate hospitality is not just for sports, but also cultural events like the Chelsea Flower Show