Silverstone Hospitality, British Grand Prix
17th-19th July 2020
---
The Formula 1 British Grand Prix at Silverstone is one of the most exciting races on the calendar with a circuit designed for risky overtaking and a notoriously fast track., for what is sure to be another exciting race. See all the action turn by turn at the British Grand Prix with our full range of Silverstone hospitality packages on offer.
With fierce rivalries being fuelled by another dominant season by Mercedes, the 2019 Formula 1 circuit will be one of the most thrilling seasons in recent years. Enjoy glamour and excitement with the Official Trackside Hospitality, from gourmet cuisine, fine Champagnes and of course amazing views, to rubbing shoulders with motorsport legends, there couldn't be a more luxurious way to enjoy the thrills on track. With a package to suit everyone, experience first-hand British Grand Prix Hospitality.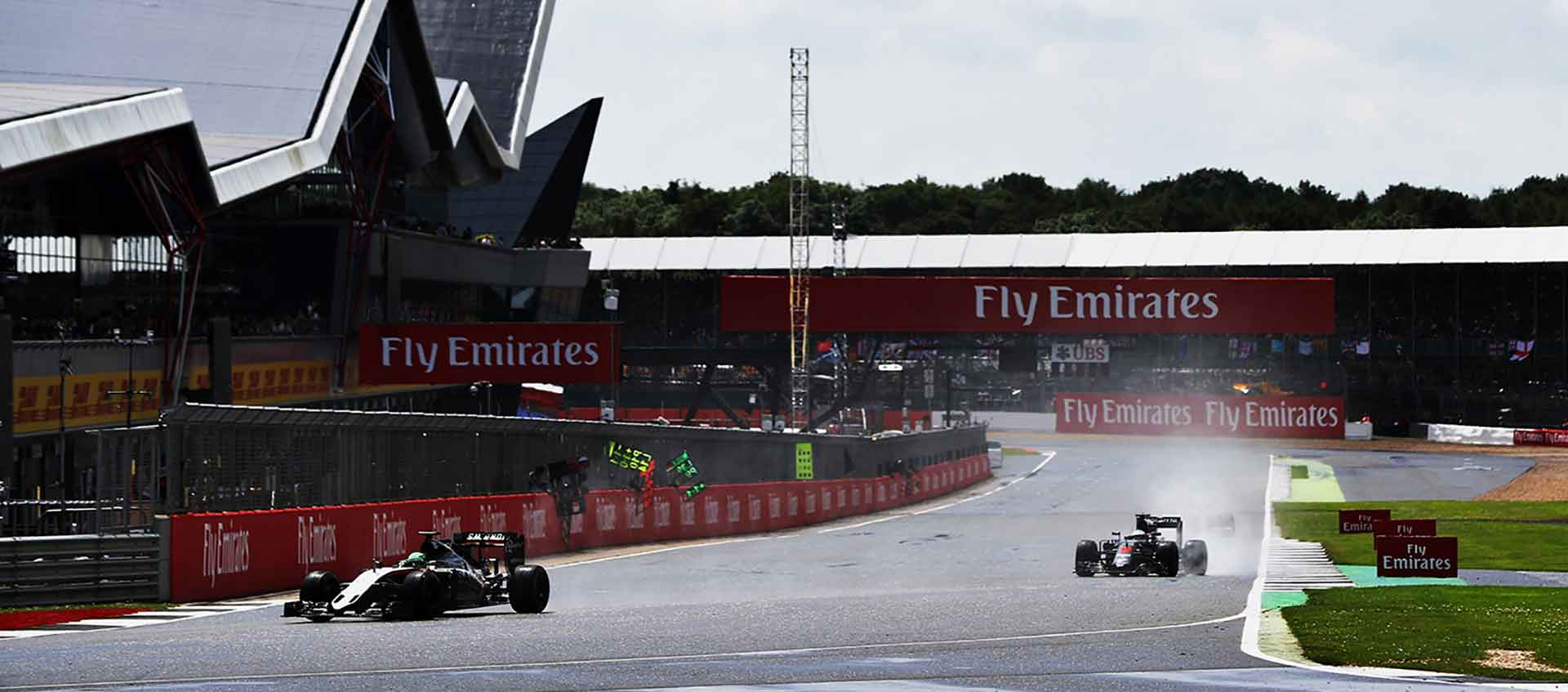 Sportsworld Holdings International, company number 11689010, is the parent and 100% owner of Sportsworld Group Limited, Company Number 01663571, ATOL 2336 and ABTA, and Sportsworld Events LTD, Company number 11810318.
Registered Office: The Studios, Rosedale Road, Richmond, London TW9 2SX - VAT 01663571.
Some images © Getty Images
Flights-inclusive packages sold on this website are financially protected by the ATOL scheme. But ATOL and ABTA protection does not apply to all packages, more specifically to none travel related products and UK hospitality. Sportsworld will provide you with information on the protection that applies to the service and products you book. All ATOL protected bookings will receive an ATOL Certificate prior to travel, which only covers the named persons on the certificate. Please see our booking conditions for more information, or for more information about financial protection and the ATOL Certficate got to: www.caa.co.uk