Club Brugge vs Manchester City
---
Date: Tuesday 19th October 2021
Kick-off: 18:45 (local time)
Stadium: Jan Breydel Stadium, Bruges
As the Official Travel Provider for Manchester City, we are delighted to be welcoming supporters back to international fixtures. Following the recent changes in entry requirements to Belgium, official supporters will have the opportunity to watch City take on Club Brugge in the group stages of the UEFA Champions League 2021/22. This fixture will be the first time these two clubs have met in a European competition.
Sportsworld will be operating the Official Supporter Day Trip on Tuesday 19th October, 2021. Due to COVID restrictions, only double vaccinated supporters will be permitted to travel. Under 18's must be double vaccinated and travel with an adult. All passengers must have received their final dose more than 14 days prior to travel. Proof of double vaccination will be required. Failure to comply with these regulations will result in cancellation of your booking.
OFFICIAL SUPPORTER DAY TRIP PACKAGE
Official Travel Packages are applicable to valid ticket holders. All passenger data will be validated by MCFC.
Official Supporter Day Trip Package | Club Brugge vs Man City
Tuesday 19th October 2021
£329.00 per person
SOLD OUT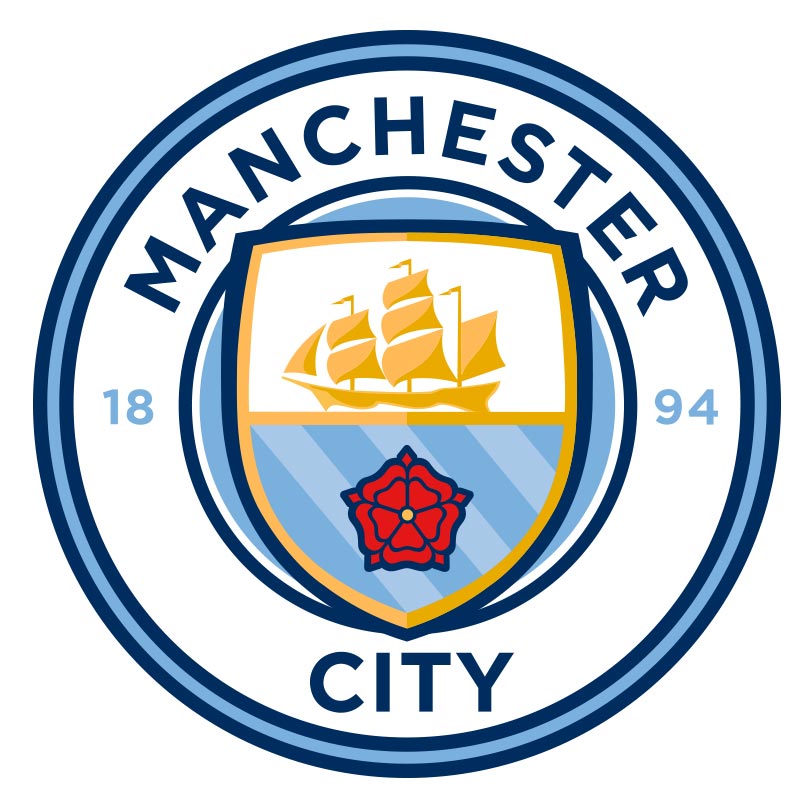 DAY TRIP PACKAGE INCLUSIONS
---
Official return charter flight from Manchester Airport to Bruges (Ostend Bruges International Airport – OST)
Private airport and stadium transfers
Local assistants and Sportsworld staff on-hand
ATOL protected
Airport and local taxes included
We strongly encourage all passengers to ensure they have valid personal travel insurance.
FLIGHT INFORMATION
---
Please note: timings and slots are subject to approval by the authorities. Final flight information will be shared in the further event information sent 5 days prior to departure.
All timings are displayed in local time zones.
✈️ OUTBOUND
Flight Number: LS6315
Airline: Jet2
Date: Tuesday 19th October 2021
Depart: 08:00 Manchester Airport (MAN)
Arrive: 10:15 Ostend Bruges International Airport (OST)
✈️ INBOUND
Flight Number: LS6316
Airline: Jet2
Date: Tuesday 19th October 2021
Depart: 22:30 Ostend Bruges International Airport (OST)
Arrive: 22:40 Manchester Airport (MAN)
ENTRY REQUIREMENTS
---

As you are travelling during COVID restrictions, it is your personal responsibility to complete all the relevant entry requirements for both Belgium and the UK. Failure to comply may result in you being unable to travel. Our understanding of the rules is as follows:
UK → BELGIUM
CompletePassenger Locator Form
By completing this form, you self-certify you are not suffering from symptoms associated with coronavirus and have not been in contact with confirmed cases in the preceding fortnight. This form will need to be submitted online using the Belgian Passenger Locator Form website.
Please note: this form requires an aircraft seat number in order to be completed – as most seats will not be pre-allocated, please input a row (1-20) and seat (A-F) of your choosing e.g. 13E.
Show proof of vaccination status
This can be shown either via the NHS App or presenting an NHS PDF certificate.
Please note: A COVID-19 pass is only valid for 4 weeks at a time. Make sure your pass is valid by refreshing the app or printing off a new certificate prior to arriving at the airport.
BELGIUM → UK
It is no longer a legal requirement to take a COVID-19 test prior to arrival back in the UK. However, a private test must be taken on or before Day 2. See below.
Book and pay for COVID-19 tests
After you arrive in England, you must take a private COVID-19 test on or before Day 2. This must be booked before departure to Belgium.
Complete a Passenger Locator Form
This must be completed before departing for the UK. You will require your Day 2 COVID-19 test booking reference in order to complete your online passenger locator form.
Please note: this form requires an aircraft seat number in order to be completed – as most seats will not be pre-allocated, please input a row (1-20) and seat (A-F) of your choosing e.g. 13E.
Sign up to our newsletter
Sportsworld Holdings International, company number 11689010, is the parent and 100% owner of Sportsworld Group Limited, Company Number 01663571, ATOL 2336, and Sportsworld Events LTD, Company number 11810318.
Registered Office: Sportsworld Group Ltd, Causeway House, 13 The Causeway, London, Teddington, TW11 0JR - VAT 01663571.
Some images © Getty Images
Flights-inclusive packages sold on this website are financially protected by the ATOL scheme. But ATOL protection does not apply to all packages, more specifically to none travel related products and UK hospitality. Sportsworld will provide you with information on the protection that applies to the service and products you book. All ATOL protected bookings will receive an ATOL Certificate prior to travel, which only covers the named persons on the certificate. Please see our booking conditions for more information, or for more information about financial protection and the ATOL Certficate go to: www.caa.co.uk.