Official England Round of 16 & Quarter-Final Add-On
---
Coming Soon!
After booking your place to watch all 3 England Group Stage matches, you will have the option to extend your stay to cover the first Knockout Stages, including the Round of 16 and Quarter-Final. This will consist of an extension of the ground package which will include your accommodation.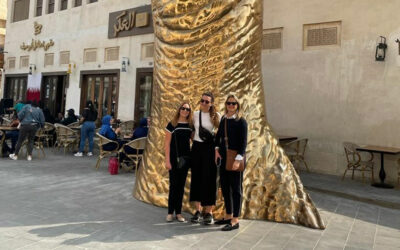 Women's Rights in Qatar is something quite hard to get your head around when you're from a country where equality is more prevalent. Qatar is one of the most progressive countries in the Gulf, however it could still be uncomfortable to see some...
Sign up to our newsletter
Sportsworld Holdings International, company number 11689010, is the parent and 100% owner of Sportsworld Group Limited, Company Number 01663571, ATOL 2336, and Sportsworld Events LTD, Company number 11810318.
Registered Office: Sportsworld Group Ltd, Causeway House, 13 The Causeway, London, Teddington, TW11 0JR - VAT 01663571.
Some images © Getty Images
Flights-inclusive packages sold on this website are financially protected by the ATOL scheme. But ATOL protection does not apply to all packages, more specifically to none travel related products and UK hospitality. Sportsworld will provide you with information on the protection that applies to the service and products you book. All ATOL protected bookings will receive an ATOL Certificate prior to travel, which only covers the named persons on the certificate. Please see our booking conditions for more information, or for more information about financial protection and the ATOL Certficate go to: www.caa.co.uk.