It's time to get serious about your company's corporate hospitality engagements. The specialists at Sportsworld have put together this handy list of tips for choosing the right activity for your clients and colleagues. What do you want to achieve and why? Why is...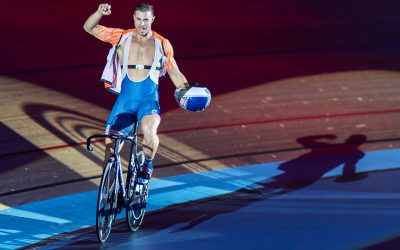 Six Day racing is quite unlike any other cycling format, bringing together high-octane action on the track with sport's biggest party in the stands. While global stars battle it out for glory over six consecutive nights in the velodrome, spectators can enjoy the...
Cycling hospitality
---
Experience the very best in cycling hospitality with Sportsworld. We offer a range of fantastic opportunities to experience the thrills of track cycling at the Lee Valley Velodrome from a unique advantage point that allows you to get up close and personal with the world's best riders.
As well as offering this fantastic cycling spectacle, Sportsworld can also get you and your guests on the track at Lee Valley with a unique team cycling experience.
TRAVEL AWARE - STAY SAFE & HEALTHY ABROAD

The Foreign & Commonwealth Office and the NHS have up-to-date advice on staying safe and healthy abroad. For more on security, local laws, plus passport and visa information, see https://travelaware.campaign.gov.uk.

 

Keep informed of current travel health news by visiting www.fitfortravel.nhs.uk For further information, please visit our Travel Advice page. The advice can change so check regularly for updates.

 
Sportsworld is a member of Travelopia Group of companies. Sportsworld Group Limited Registered in England No. 1663571.
Sportsworld is the trading name of Sportsworld Group Limted. Registered office: Sportsworld, Origin One, 108 High Street, Crawley, West Sussex, RH10 1BD. Sportsworld Group Ltd. All Rights Reserved. Sportsworld® is a registered trademark of Sportsworld Group Ltd.
Some images © Getty Images
---
ABOUT
CONTACT
T&C
LEGAL
SUSTAINABILITY
---

Sportsworld is a member of Travelopia Group of companies. Sportsworld Group Limited Registered in England No. 1663571.
Sportsworld is the trading name of Sportsworld Group Limted. Registered office: Sportsworld, Origin One, 108 High Street, Crawley, West Sussex, RH10 1BD. Sportsworld Group Ltd. All Rights Reserved. Sportsworld® is a registered trademark of Sportsworld Group Ltd.
Some images © Getty Images